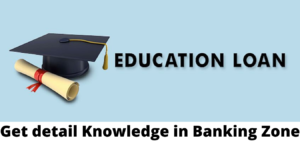 Union Education Loan is provided to help poor and needy for basic educations and to meritorious students for their higher studies. A person should be an Indian national and has secured admission through an appropriate selection process. Courses covered in India are- Graduation, Post Graduation, Diploma courses, Technical Courses, Professional Courses, Management and PhD courses. While courses covered outside India are- Graduation, Post Graduation, Certified degree courses conducted by CIMA, London, CPA, USA and other such institutes, PhD courses.
Student can also approach bank for loan in their subsequent years of course. Provided student has not availed loan for initial years from any other bank or financial institutions.
QUANTUM
| | |
| --- | --- |
| Type of studies | Maximum Quantum |
| For Inland Studies | Rs. 20 lakhs |
| For Studies Abroad | Rs. 30 lakhs |
MARGIN
Quantum of loan
Margin
Up to ` 4 Lakh
Nil
Above ` 4 Lakh
Studies in India
5%
Studies abroad
15%
Here the word "Inland" means in India and the word "margin" means the amount of money student have to bear. Suppose student A has applied for loan of Rs. 20 Lakhs for medical studies in India. Then loan will be sanctioned for Rs. 19.2 Lakhs and the rest Rs. 80,000 will be treated as margin money.
Union Education Loan Rate of Interest:
                                                COVERED UNDER CGFSEL
Quantum of Loan
     Effective Rate of Interest
Male
Female
Up to Rs. 7.50 Lakh
10.10%
10.10%
                                           NOT COVERED UNDER CGFSEL
Quantum of Loan
   Effective Rate of Interest
Male
Female
Up to Rs. 4.00 Lakh
11.25%
10.75%
Above Rs. 4 lakh and Up to Rs. 7.50 Lakhs
11%
10.50%
Above Rs. 7.50 Lakhs
10.10%
9.60%
Security Requirement:
Up to Rs. 4 Lakhs- No security is required
Above Rs. 4 Lakhs and Up to Rs. 7.50 Lakhs- If there is any deviation then third party guarantee with equivalent means should be taken
Above Rs. 7.50 Lakhs-

Tangible collateral security of minimum value equivalent to the loan amount and interest accumulation during course & moratorium period, acceptable to the bank.
The term "deviation" here means when bank deviate from terms and conditions to grant the loan when customer is not able to comply the set terms and conditions of loan. Various documents are required to check the creditworthiness of loan seeker. When all these are in order then they are eligible for loan. However, if there are any small shortcomings not large enough to be rejected, such situation is called deviation.
CGFSEL- Credit Guarantee Fund Scheme for Education Loan has been launched by Ministry of HRD, Government of India to provide interest subsidy on education loan. Students belongs to economically weaker sections of the society with an annual gross family income not exceeding Rs. 4.50 Lakhs can avail this facility. The said subsidy is for the course and moratorium period only.
For more information on Union Bank Education Loan and special offers, kindly visit here
Kindly check also Union bank offers on home loan and Vehicle loan