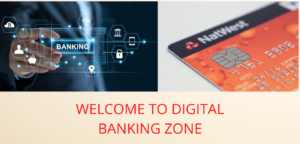 Technology has touched every aspect of our lives. The moment we wake up from the moment we go back to bed at night, technology surrounds us. Whether it be to buy groceries, pay utility bills, learn to play a new device, find a plumber, distribute food or get something else for that matter, technology provides a solution for almost everything. It does beyond our imagination. Online banking is a medium through which we are connected to banking system without any physical access.
Banking is certainly not a stranger to technology. Internet banking has made life easier for millions of people around the world. Especially in India, where a bank trip means waiting in never ending queues, online banking is definitely a blessing. It has made it possible for customers to do simple tasks like accessing their savings account, keep track of their account balance, get e-statements, pay bills online, shop online, transfer funds and you I do more.
What is an online banking
Online banking, also known as net banking or e-banking, is a facility provided by banks and financial institutions that allows customers to access banking services through the Internet. There are scores of services like online money transfer, account opening, bill payment, tracking account activity etc., which are made available to customers with the help of online banking.
Extent of online banking services
With the help of online banking, there are many indispensable services that are made available to customers, without them having to visit the bank in person. Customers can open a savings account and can do financial transactions such as online transfer funds, payment bills, applications for loans and various other debit card transactions. Under non-financial transactions, customers can apply for a new check book, obtain account details, can update contact information, initiate/ stop payments, etc.
Internet banking:
Internet banking is opted in most of the online payment. It has become one of the most convenient payment methods for transferring money. Most banks have created their own apps that can be downloaded over the phone and used at any time. Through mobile devices, users can transact through mobile apps, net banking facilities, or Internet fund transfer services such as IMPS (instant payment service), NEFT (National Electronic Fund Transfer), and RTGS (real-time gross settlement).
Difference between an Internet Banking and Online banking
Internet banking is a financial institution with no physical branch; everything is completed online. There is no ability to cash a check, deposit cash and or coin and such. Online banking is the ability to access account information, transfer, set up automatic payments, and via the Internet. Almost all financial institutions offer online banking as a means of reducing customers visiting physical locations. People have come to equate the two as being equal but there is a difference.
Pros of internet banking
In an era when we are all heavily dependent on technology, Internet banking is no less than a savior. There are many advantages that e-banking has over traditional banking, which requires traveling to the bank and standing in queues. Listed below are some of the benefits of internet banking that make our lives easier each day.
Easy to operate – Online banking is very simple and easy to understand, probably easier than traditional banking in many cases. The operation of an online account is simple and easy to use.
Facility to pay – Internet banking makes it very convenient to do transaction activities such as transfer of money, payment of bills, etc. This means that there is no longer waiting in queues for bill payment or bill payment. All records of payments and bills are stored online on your account.
Round the Clock Availability – Another undeniable advantage about online banking is that it is available round the clock. You must set a time when you can carry out banking activities, whether it is weekend, daytime or holidays.
Time saving and efficient – E-banking is not only fast but highly efficient in getting you to transact within a few minutes. It does not take more than a few minutes to process funds transfer, account opening, bill payment, which helps in saving a lot of time.
Cons of internet banking
Online banking comes with a reasonable set of benefits, but like everything else, it also comes with some disadvantages. Some of the things in the case of net banking are as follows:
Challengeable for beginners –  online banking may pose a slight challenge in terms of usage for those who are new to the world of banking. While some banks provide demos on their websites about the use of online banking, there are many banks that do not. In the latter case, an inexperienced user may have to abandon himself for it.
No online banking without internet access – To use online banking, one needs stable internet connectivity or access. Without one, the convenience of online banking is of no use. Also, if bank servers are down, you will be unable to access your account online to conduct transactions.
Transaction Security – One of the main reasons that still prevents many customers from using Internet banking is transaction security. While all major and accredited banks will have a powerful security encryption to ensure the security of customer transactions, there are instances where transaction details have been compromised. Although this is uncommon, it can still pose a major threat.
Keeping your password secure – When it comes to internet banking, account passwords are of vital importance. For that reason, it is absolutely necessary that the user should never reveal his account password to anyone. The ideal thing is to remember the password and change it evenly, to eliminate any possibility of password theft.
That's all for online banking. I hope you have understood better.