Most people buy a vehicle for the freedom of movement that it brings. Don't wait in the long queues due to unavailability of public transport or cabs, autos or buses. Just pick up your own vehicle and you are on your way. The purpose of Baroda vehicle loan is to purchase new two wheelers, Cars, Multi Utility Vehicles(MUVs), etc for private use. Bank of Baroda offers both car and bike loan at an affordable rate of interest with minimum processing charges.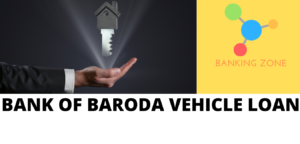 Bank of Baroda Two wheeler Loan details:
Bike purchase from Baroda to wheeler loan must be new and for private use only.
Two wheeler loan can be availed by salaried person, non salaried person as well as by farmers
Maximum limit that can be avail is Rs. 10 Lakhs. Maximum repayment period is 60 months or 5 years
Minimum age of borrower is 21 years and of co-applicant is 18 years
Maximum age of applicant/co-applicant/guarantor should be 70 years after repayment period is over. Suppose you want to take two wheeler loan at the age of 67. Then you have to repay all installments before you reach the age of 70 i.e. within 3 years
Maximum age= (Age of applicant/co-applicant/guarantor + repayment period) should not exceed 70
There are no Pre-closure charges. Suppose you have taken the loan for 5 years and want to close account by paying all dues within 3 years. In that case unlike many other banks Baroda will not charge a penny.
Margin money is 10% for loan up to Rs. 3 Lakhs and and 15% for loan above 3 Lakhs
Processing fee is 2% of loan amount subject to minimum of Rs. 1,000/–
It is mandatory to obtain Term Life Insurance or Group Credit Life Insurance for loan above 3 Lakhs.
Bank of Baroda Car loan details:
Maximum limit that can be avail is Rs. 100 Lakhs. Maximum repayment period is 84 months or 7 years
Margin money is 10% of "On road price" of the vehicle
Processing fee is 0.5% of loan amount subject to minimum of Rs. 2,500/ and maximum of Rs. 10,000/-
Except above two, all the details are same as in two wheeler loan
Documents required to avail Bank of Baroda Vehicle Loan:
Id Proof like PAN card, Driving License, Passport, etc
Address Proof like Voter Id, Passport, Driving License, Notarized lease rent agreement, Electricity bill, etc
Bank account statement for last six months
Last 3 months salary slip and Form 16/ITR in case of salaried person
Non salaried person have to submit balance sheet and P&L statement for last two years, ITR of last two years, IT Assessment / Clearance Certificate, Income Tax Challans / TDS Certificate (Form 16A) / Form 26 AS for income declared in ITR.
Bike or Car quotation
That's all for Bank of Baroda vehicle loan. Hope it will be clear now. If you want to know more about Bank of Baroda other Loans eligibility, procedure and schemes, kindly visit the below links