Paytm Payment Saving Bank Account is now ready to use. The company has released a beta version of this payment bank account mobile App which is now available in full-fledged 8.9.0 version. If you too want to open a bank account with paytm, dig deep into the article and find out the most interesting things about the new paytm service.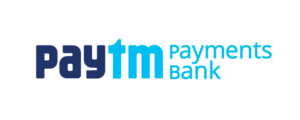 What is Paytm Payment Account and How Does it Works
Usually people go to the Indian banks to open a bank account which is further used for online transactions, getting interest on saved amount, etc. But now you can use an app to open a bank account with India's leading mobile wallet company Paytm.
Yes, you heard it right. Paytm Paytm Bank account service is just like a bank account service. Here you can open a bank account with a single tap, add money to your payment bank, use the money for online transactions, and avail an interest of 3.5% on the deposited money.
Few Interesting Things to Know:
Zero balance account are acceptable in Paytm Payment banks
Maximum balance deposited should not exceed 1 lakh
Merchants can open a current account in paytm payment bank
Facilities like getting loans and credit card is not provided
Interest of 3.5 per cent per annum for savings accounts would be provided
How to Open & Use Paytm Payment Bank Account using Mobile App
If you have already installed the paytm app on your mobile or using its service from long, you need to update your mobile app with its latest version 8.9.0. For others, downloading and installing the paytm latest version would work fine.
After that, open the app and click on "Bank" icon
Set a strong Password for your bank account. Also, provide details about an appointed nominee.
Give contact details.( regular user of paytm app will see an auto filled information)
Give Aadhar details
After that, a Paytm representative will contact you to complete the KYC requirements.
So, this was all about how to open and use Paytm payment bank account sing Mobile App. Hope it works for you.
To know more about mobile banking of different banks, visit here